Verstiuk Production:
Explainer videos
With TRUE marketing purpose
What we do
We explain products and services through creative storytelling and compelling visuals.
Our clients are B2B companies, startups, and marketing agencies working for English-speaking clients.
So why us?
We ask many questions. Our goal is to understand your product as deeply as you do and transform this understanding into powerful video content.
Our videos help to: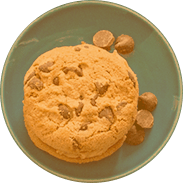 What we don't do
Serious businesses choose us when they need something special. Complex challenges are what we aspire to and solve best.
We don't produce simple cookie-cutter explainers.
Simply explain complex services
Bring back customer attention
Ease buying decision process
Teach and guide new users

Meet the crew
---
Our team consists of professionals that really fond of their work. Everyone is responsible for an important piece of work. We are always ready to help each other because the friendly staff is one of the foundations of future success.
---
---
Olena
Chernei
Account Manager
---
Stanislav
Oliinyk
Operations Manager
---
Ivanna
Zhuhadlo
Project Manager
---
Companies we've been working with