25 Best Christmas Commercials: From Apple to Visa (2018)
19.12.2018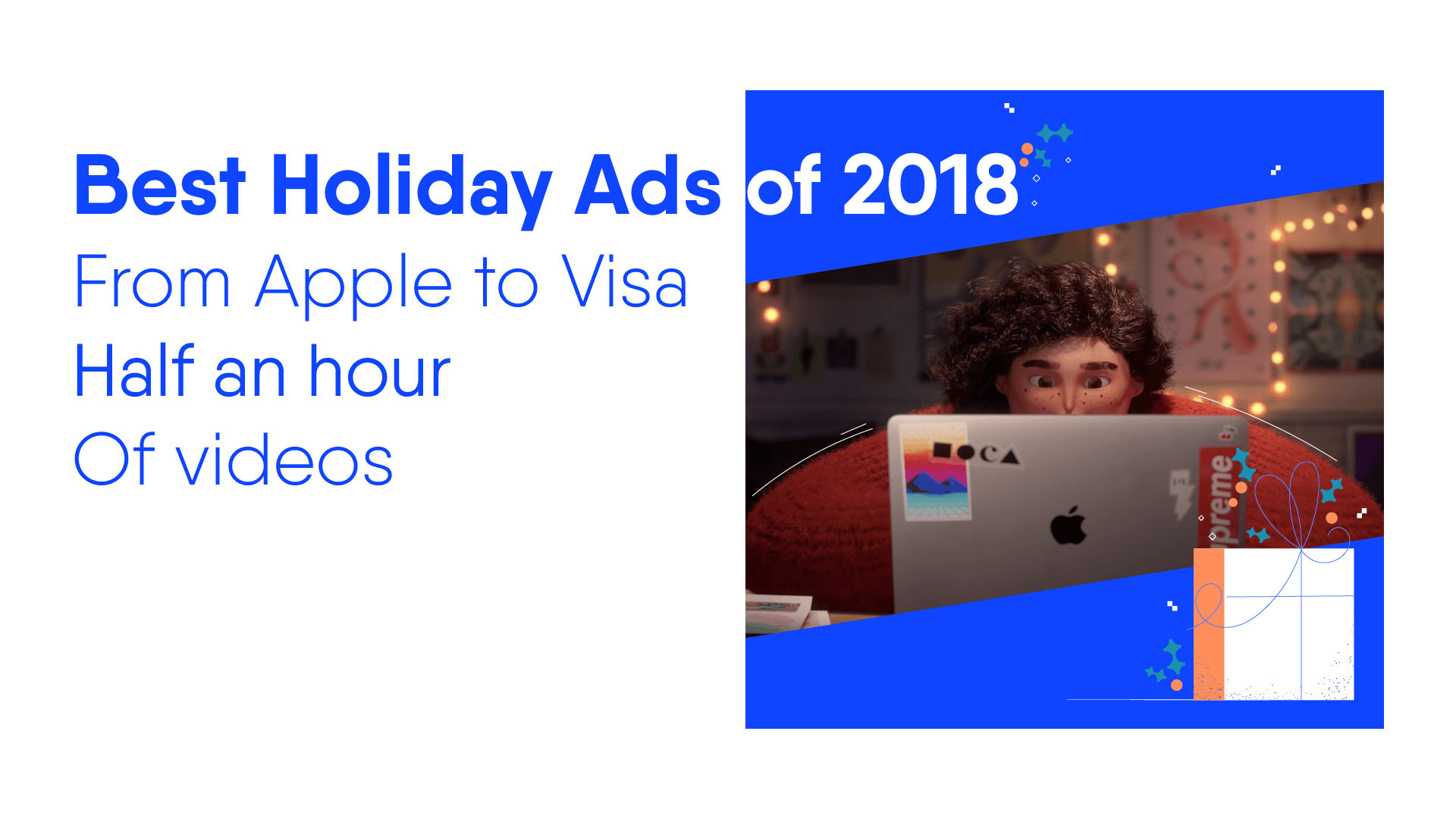 Holidays are the time for family and rest, definitely not for brainstorming marketing strategies and calculating budgets. Even we, the busy folk, need to relax sometimes.
That's why in this article we have collected over 34 minutes worth of the best 2018 Christmas greeting and advertisement videos that you can watch with the whole family.
These holiday commercials are our favorites picks from this holiday season – short, sweet, and don't feel like promotions at all (think John Lewis commercials or Heathrow Christmas adverts).
We had a lot of fun searching for the videos in this list, and we're sure you'll like them too.
Enjoy!
Amazon Holidays 2018 – Can You Feel It
MIT Holiday Greeting 2018
Heathrow 2018 Christmas Advert – The Heathrow Bears Return
Securitas' Holiday Greetings 2018
Sainsbury's Ad | The Big Night | Christmas 2018
Sweco Christmas Greeting 2018
Mastercard Season's Greetings 2018-2019
Want a similar video?
Request a quote and receive free video marketing advice from our team. No strings attached!
Mageba – Season's Greetings 2018
Erste Christmas Ad 2018
SFU 2018 Seasonal Greeting
PayPal Christmas Ad 2018 – Uncle Awesome
Simoldes Tool Division – Christmas Card 2018
Petronas Season's Greetings 2018
Paroc Season's Greetings 2018
Petco Holiday Film 2018 – Saving Up
Mueller Water Products | Holiday Greetings | 2018
Stay updated
Subscribe to our blog – receive our latest posts and news right to your inbox (no more than two letters per month).
Max on Top – Season's Greetings 2018
Audi Presents: New Santa (2018)
ANZIF – Season's Greetings 2018
Apple – Share Your Gifts (Holiday Ad 2018)
EI Sturza – Season's Greetings Festive Film (2018)
Bonus: Strange & Funny
LA Opera – 2018 Holiday Greetings
EDAG PS Season's Greetings (2018)
KFC UK Christmas Advert 2018
P.S.
From the whole team of Verstiuk Production, we also want to greet you and send our wishes. So may your 2019 be just as heartwarming and fun as these holiday videos.
Thanks for watching, have yourself a Merry Christmas and a Happy New Year!