When you are new to video production, it's easy to miss the full scale of risks associated with it. Especially when managing a seemingly small video project in a large company.
Regardless of your budget's size, enterprise video production presents some unique challenges that simply don't apply to mom-and-pop businesses.
After reading this article, you will know what they are and how to prepare for them, so your video project won't become a disaster.
PR risks
Long before starting video production, corporations usually perform extensive research to ensure that the strategy behind it is solid. However, PR scandals still break out even with the world's leading brands.
The problem is – the knowledge required to run a successful enterprise marketing campaign is often siloed across an organization, which makes it harder to foresee and solve issues before they turn into big problems.
Start by setting up a more effective internal communication and cooperation process. Refine your marketing strategy and carefully examine how the video you want to produce fits your objectives. Ensure that you have the full support of your executive sponsor and other stakeholders.
For a large company, losing face is often much more expensive than losing money. That's why PR risks underpin all other risks stated below.
Risks associated with equipment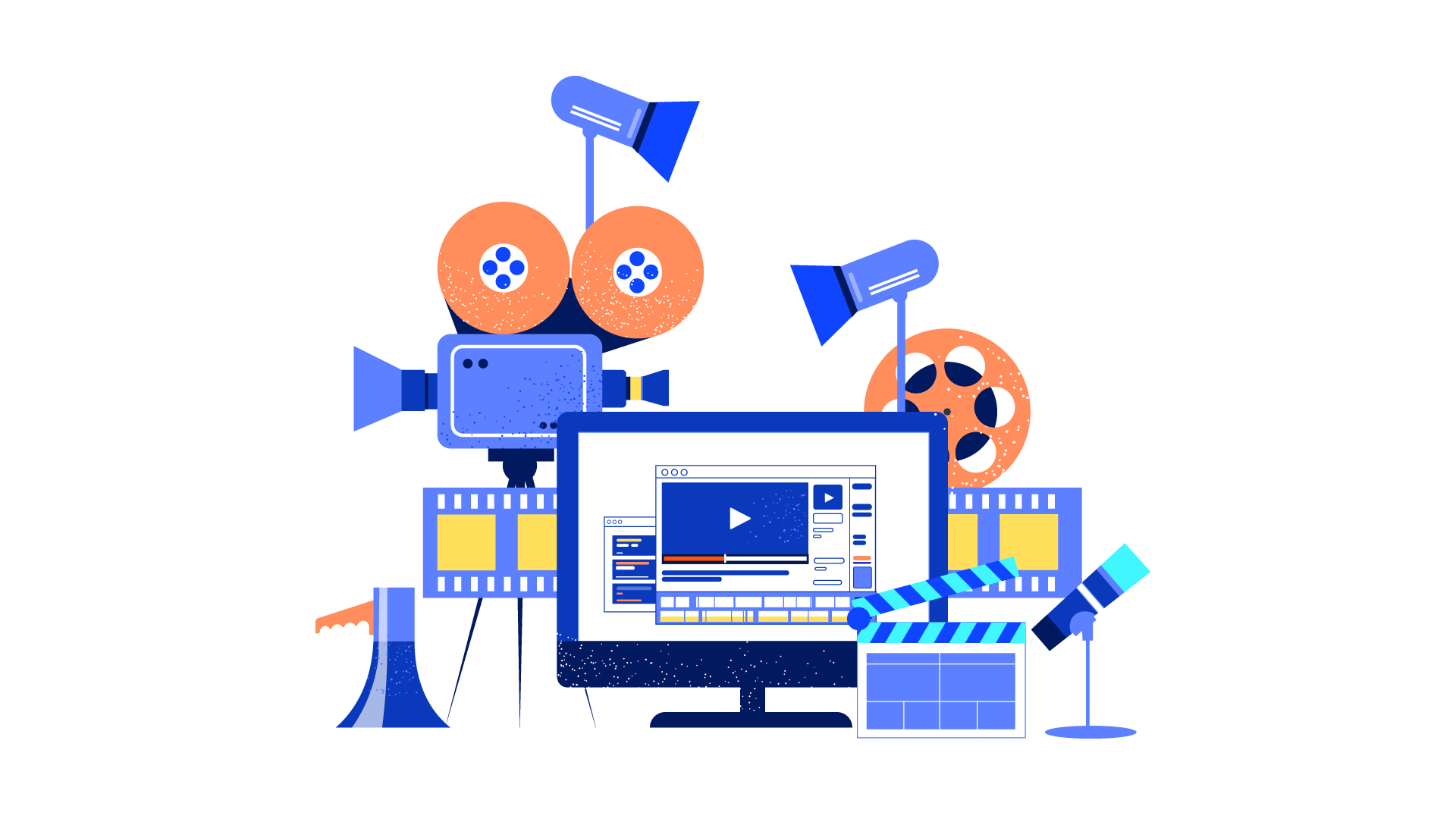 Video production equipment needed for enterprise-quality recording is expensive and often massive in size. It requires safe storage and proper maintenance.
Cameras, lights, cables, and all of the additional electrical equipment has to be regularly checked and repaired (or replaced) if necessary. Otherwise, there is a high chance of breakage that can affect the project timeline and even cause electrical injuries.
Production equipment for video editing, animation, and special effects also requires special care. This includes expensive computers, professional software, servers that power resource-heavy rendering, and secure digital storage for production assets.
No one wants to deal with lawsuits and setbacks, especially when you are running a corporate project. This group of risks can be minimized by renting equipment or relying on an external video production partner.
Production risks
We have met many budget-minded corporate clients that tried producing videos on their own before coming to us. Most of them didn't have problems with equipment, as they worked on small internal projects or hired equipped freelancers to do the job. The main issues they encountered were production-related.
Your company may hire experienced professionals, but when you assume the responsibility for bringing them together and managing the project, the risks below can still apply to you.
Production risks you want to watch out for include:
Personal safety of your actors and production crew. Even when dealing with a simple live-action recording (e.g., a video interview), there is always a room for small mistakes. Tripping over a cable, touching hot portable lights, and other accidents may occur, especially when the production is rushed.
Distraction to your other processes (when recording on-site). Shooting a live video at your organization can be intrusive and time-consuming. It's vital to calculate beforehand if the recording is worth the cost of downtime caused by shooting (e.g., when part of your plant has to pause working to allow for that perfect background shot).
Environmental risks (when recording outside). Weather conditions pose a serious danger during the summer and winter seasons. Actors and crew can get sunburn or frostbite, quickly become dehydrated, and slip on wet or frozen surfaces. Also, don't forget about protecting the equipment from the elements.
Security becomes a concern when recording video in public. Watch out for crowded places where your crew, distracted by the production process, may not notice when a piece of equipment or personal belongings is suddenly missing. Again, some video equipment is costly, so someone should always be free to watch over it.
Of course, these risks don't apply to animated video production, which is one of the clear benefits of this style over live-action. On the other hand, a quality animated video also requires a special talent and hardware to produce, which is why companies usually hire external studios (such as ours) for it.
It is also possible to create a decent video from stock footage, in case you don't want to spend time on shooting your own live-action material or use animation. With artistic, professional editing that uses stock materials, you can get an enterprise-quality video for a lesser time and money investment.
Publishing risks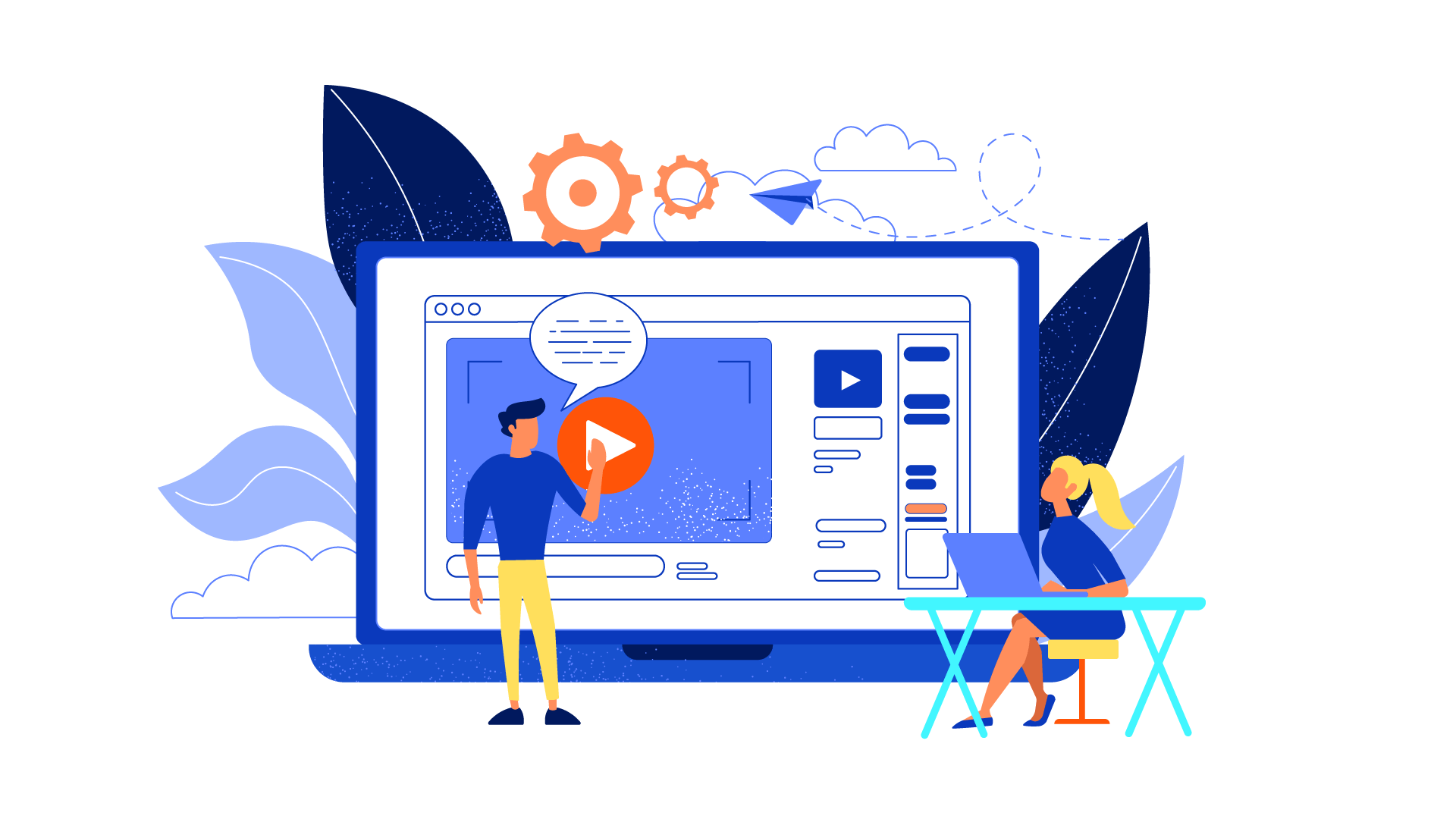 If your video ever gets exposed, intentionally or not, you want to be sure this won't cause any IP-related legal issues. There is always a high risk of court action when it comes to enterprise video marketing due to the wide exposure and vigilant press attention.
Check carefully with your marketing department if they have all the necessary licenses for music, stock footage, or images used. Keep in mind that licenses for different types of media may vary drastically.
Stay away from the so-called "free" audio and video repositories. Their terms of use always come with an asterisk, and some websites don't even have the rights to share those assets. We have a great guide on choosing the right music for video production. There are also fairly-priced subscriptions offered by numerous stock video libraries.
If you are recording strangers, ensure they give permission, or that such permission is not required by law. Be aware that consent requirements are often complicated, depending on your state and specific situation while filming.
When an IP-related issue arises, a timely response can be critical. Minimize risk by storing all the IP paperwork in one system, or hire a reliable video production partner to prevent such problems in the first place.
Minimize the risks
The PR meltdown risks are real, and there's much to lose when an enterprise video project goes wrong. That's why every large company should look for an experienced production partner that understands its business, brand, and strategy, as well as the art and craft of filmmaking.
Here at Verstiuk Production, we have created animated videos for a whole spectrum of enterprise clients – from AB InBev to Microsoft. We have also been recently named one of the 20 best video production companies of 2020 by Digital.com.
We understand the ins and outs of corporate video production and can cover all your animation production needs, risk-free.
Contact us to learn how we can help your video project succeed.