The Very Best of Christmas Ads — 2019 Edition (30+ Minutes)
12.12.2019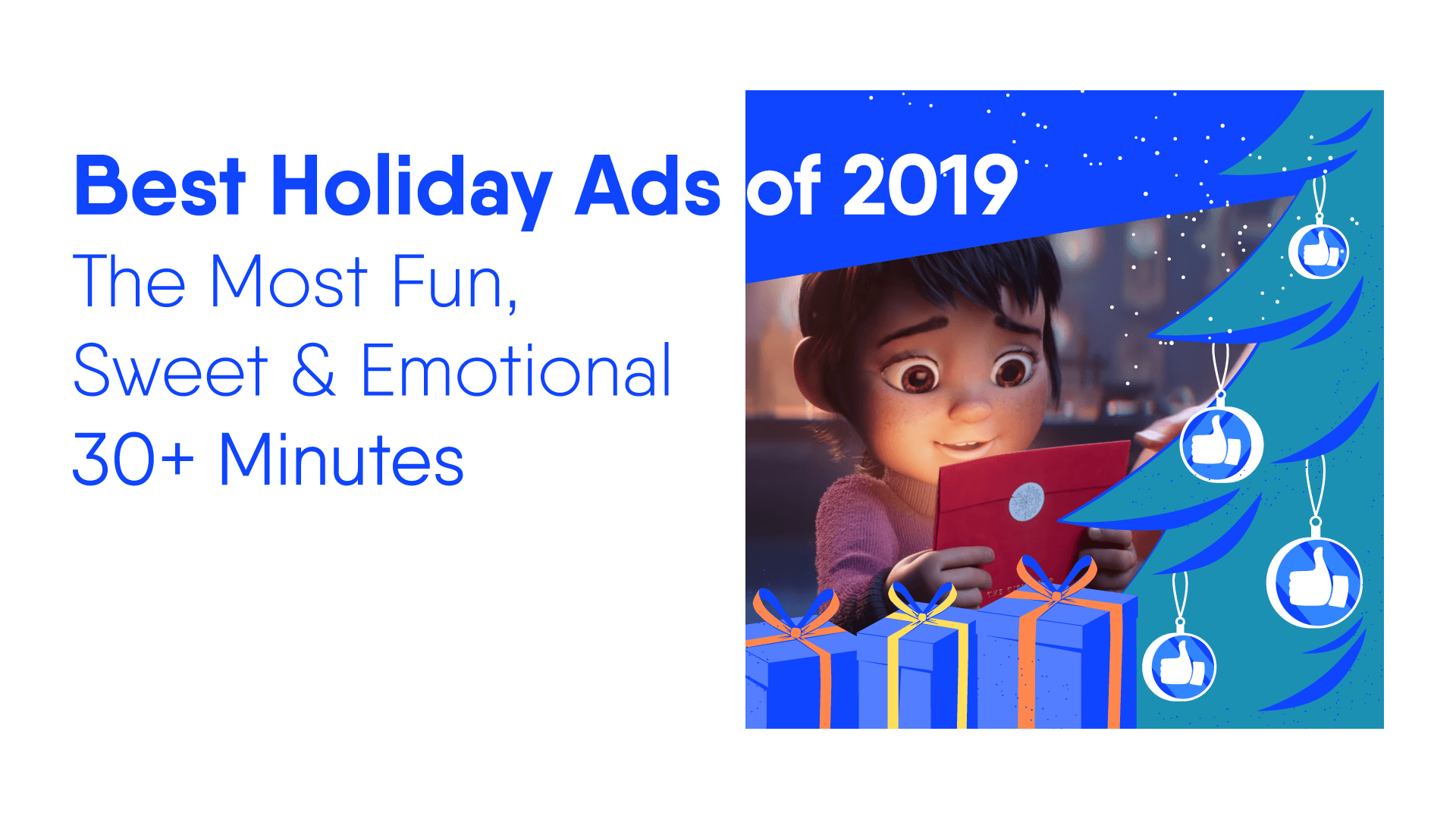 If there is a time of the year when all of the world's marketers are trying to create something for pure fun and audiences' enjoyment — it will be Christmas. This holiday season is no different, and it's wonderful!
Supporting this good old tradition, our team has prepared an hour-long list of the best Christmas commercials of 2019-2020 season, just for you.
Until Christmas, we'll keep updating this list with the new videos, as soon as we find something as notable and fun. By the way, if you have missed our last year's collection — feel free to watch it too before or after this one.
All of the advertisements here are family-friendly, so everyone can enjoy the show.
Bring your popcorn, and let's roll it! 🙂
Save the Children's Christmas Jumper Day 2019
Santa Claus in action – Man Truck & Bus (2019)
Christmas 2019 | McDonald's UK
Milka Christmas Advert 2019 – Give to those who give the most
TK Maxx Christmas 2019 – Gift Different
Christmas 2019 Ad | John Lewis & Partners and Waitrose & Partners
The Story of Dunder | Stockland Christmas 2019
Visa Christmas Ad 2019 – #WhereYouShopMatters
#ChristmasIsBetterShared | Papa John's UK Christmas Ad 2019
Want a similar video?
Request a quote and receive free video marketing advice from our team. No strings attached!
Hafod Hardware Christmas Advert 2019
Argos Christmas advert 2019 – The Book of Dreams
Merry Christmas 2019 from DeLong Air
"The New Kid" – DICK'S Sporting Goods Holiday 2019
Microsoft Holiday Ad 2019 – Holiday Magic
The Time Shop | A Holiday Short Film by Chick-fil-A®
Aldi Christmas Launch Advert 2019
3 for 2 Gifting I Asda Christmas TV Advert 2019
Dior Holiday – the Designer of Dreams Atelier (2019)
Holiday — The Surprise (Apple Christmas Commercial, 2019)
Tesco Christmas Advert 2019 | #DeliveringChristmas
Erste Christmas Ad 2019: #HannaBumblebee
P.S.
Team Verstiuk also greets you with the coming Christmas and wishes you a very successful year to come. May 2020 be as special for you as this number sounds!